The late Charlie Bradberry helped Hamner develop his new sealed engine.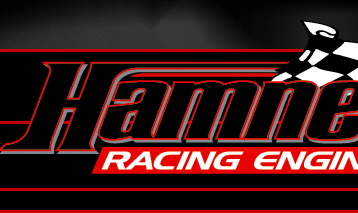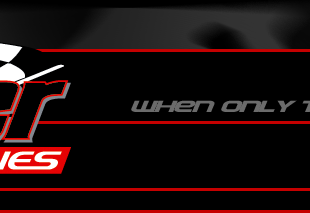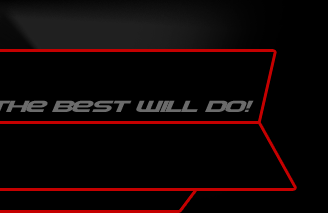 Hamner Racing Engines Power to Podium Runs at the Snowball Derby

Record Setting Pole Run, and Top Two Spots Powered by HRE

The 43rd Annual Snowball Derby at Five Flags Speedway in Pensacola, FL was a playground for Hamner Racing Engines as their powerplants put 12 drivers into the field of 37 for the recent 300-lap Super Late Model event.  When the checkered flag flew, two Hamner Racing Engine clients where chasing each other across the finish line as hometown favorite Johanna Long held off Oklahoma driver Donnie Wilson's Ford for the win.

"I can't thank Hamner Racing Engines enough," said race winner Long. "They build some good equipment and we never have problems with their products.  We're Snowball Derby Champions thanks to them."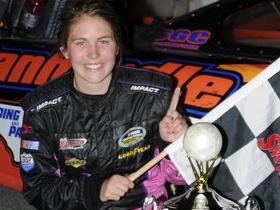 This isn't the first time that Hamner Racing Engines has tasted Derby dominance.  Long put HRE on the pole in last year's Snowball Derby as Kyle Busch went on to win the 42nd running of the Snowball Derby with HRE power under the hood.  This year, HRE also had Cale Gale powering to a new track record on Friday night with his Hamner Racing Engine Chevy .  That marks the second year in a row for HRE to win the pole and the race in the Snowball Derby.

"All of us here at Hamner Racing Engines are dedicated to giving every one of our customers a product that is capable of finishing and winning the race, said HRE Owner Jeff Hamner.  "With the last two years results, I feel like we have proven that no one gets special engines or attention. At the Derby we have won the pole and the race, two years straight ,with four different teams. Also, we powered 12 of the 38 competitors in this years event with no engine related failures. We would like to congratulate Johanna Long and her team for their winning performance."

Hamner Racing Engines began in 1995 after Jeff Hamner ventured out on his own after working for his father in an engine-related business.  With the help of former NASCAR Sprint Cup driver Gary Bradberry and their team operation, Jeff set up shop and began his own business with a goal of taking things to the next level by building and focusing on short track/touring series racing engines.  The company gained exposure in 1996 by winning the Hooters Cup Series Championship and NASCAR Southwest Tour title.  After multiple race wins and championships, including a couple by Hamner himself using his own engines, Hamner moved to a new shop and focused on building race engines full-time.  Since then, Hamner has won some of the most prestigious short track races and championships, providing power at an affordable price for up-and-coming racers, veterans and NASCAR stars in their short track racing efforts

If you would like more information on Hamner Racing Engines, contact the shop at (205) 672-8883 and be sure to visit hamnerracingengines.com   

Johanna Long won the Snowball Derby for the second year in a row for Hamner Racing engines.  (51 Photo)